Tripp's Dante
Click here for Dante's Pedigree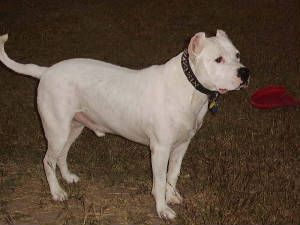 Tripp's Dante
Tripp's Dante
5 mos
Dante with his favorite Kitty "SASSY"
...and people think pits are vicious...
RETIRED: Dante is a SOLID white male out of the Zeus (See Right) and Tonka (Females page) born March 6th, 2003. ADBA registered. He is 20" at the withers and is 80 lbs Dante is currently competing in weight pull and obedience and schutzhund events. He carries a SCH2, CD, and CGC Titles. Dogs over 90% white can not compete in the show ring. However, can compete in agility, obedience, field trials, and schutzhund. Dante is a "black-pigmented" white and is not the result of albinism, or Z-factor. He has a black nose with black-rimmed lips and eyes. Red-nosed or blue-eyed whites should NOT be bred/sold since they are carry the recessive gene which causes deafness, blindness, endocrine, and skin disorders. We do not breed or sell whites with the Z-factor gene. Our white lines are from the Grand Champion Hodnett's Snow Phantom (black-pigment white).
Dante's working career was ended in 2007 due to a torn ACL. He will be neutered and retired from performance events.
Tripp's Harley
Click here for Harley's Pedigree
Tripp's Harley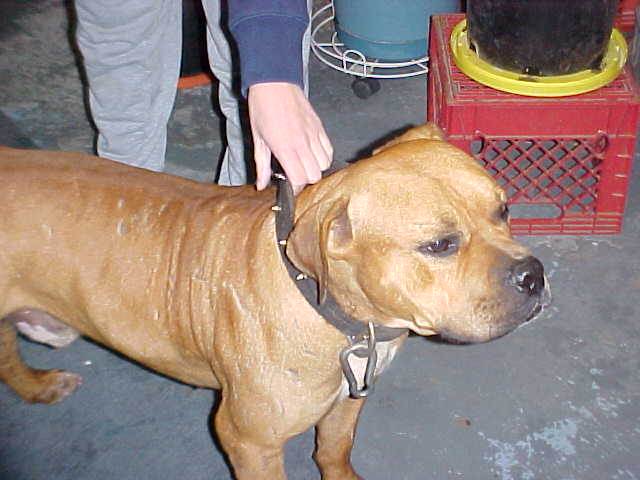 Tripp's Harley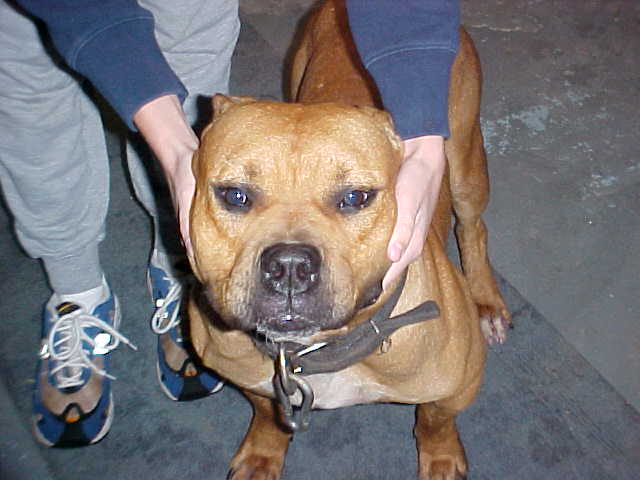 Tripp's Harley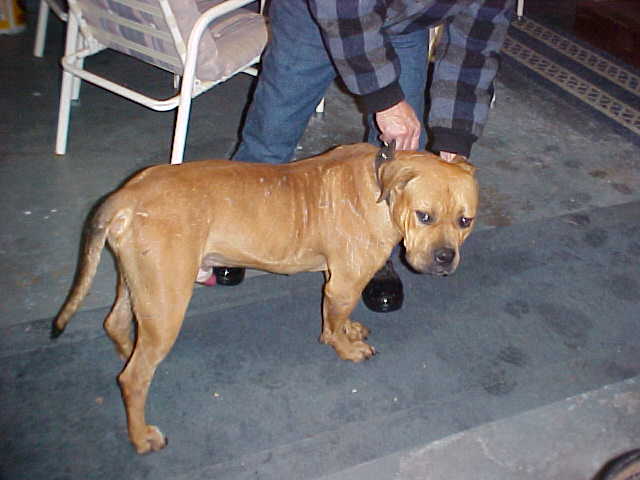 Tripp's Harley
Tripp's Harley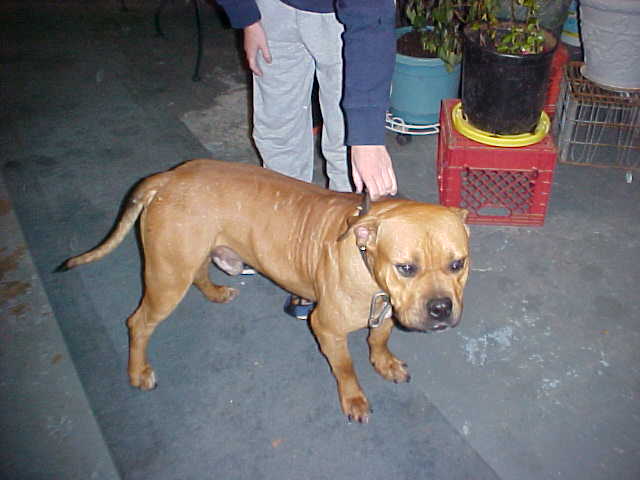 Adopted: A.D.B.A. registered dark fawn/white Male born April 23, 2001. He is a short and stocky male and weighs approx. 95 lbs. He's a very sweet natured boy and has a large head, good conformation and is very strong!
Due to military move, Harley is no longer part of our program and has been sold to a pet home. He was neutered before adoption. (pics were taken a few days after a he crawled under a chain link fence which scratched his back)